New World First Ferry Services is a ferry service company, our app provide the information of the five inner harbour and outlying island ferry routes in Hong Kong.
Our Role & Responsibility:
Digital strategy, Project management, UI&UX design, Infrastructure design, Software development ( Ticketing system, Membership system, Way-finding system, Reporting system, Admin panel ), QA & UAT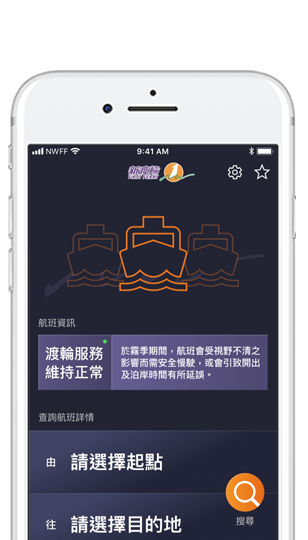 First Ferry Event Calendar
Online Monthly Ticket Purchase
Passenger Mobile App
The First Ferry App provides the accurate and easiest access to the ferry services information. Visitors can unleash their distinctive experience in using this app and enjoy the safe, fast and comfortable local ferry rides.
Smart searching result

Checking the route by selecting
the origin and destination
Fare Calculator

Calculating the total cost of the
ticket automatically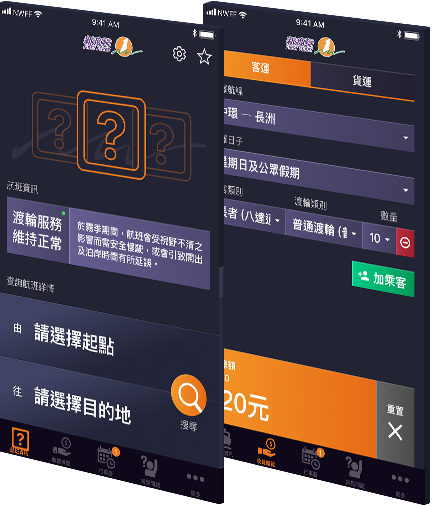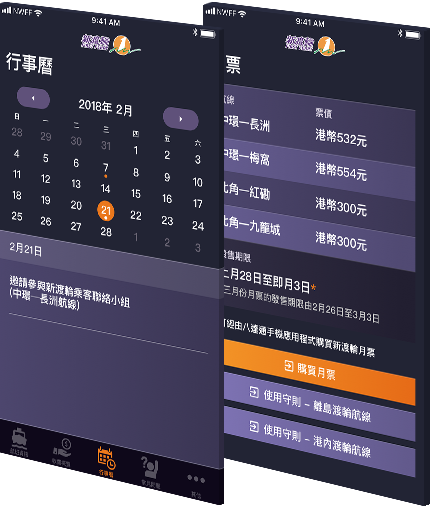 First Ferry Event Calendar
Receive the up-to-date news about
First Ferry's sailing arrangements
and piers' information
Online Monthly Ticket Purchase
Purchase the monthly ticket through the app without going to the ticket centre