Pizza Express offers personalized experience to each customer according to his own preferences. It lower churn rate through incentivizing customers to keep going back, also boost Customer Lifetime Value (CLV) with customers who are more loyal to the brand.
Project
Customer CRM & Membership e-Pass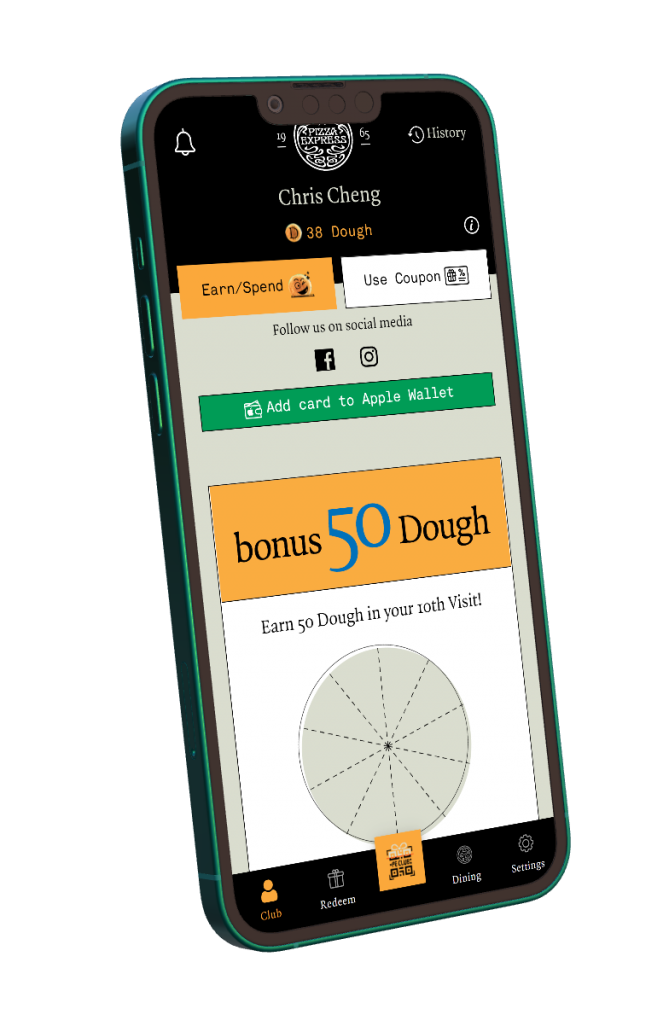 Membership Engagement Programme
Instant Gift Redemption By QR Code
Everyone is down for free food. Collect points to get them on the house.
Present Latest Promotion & Offer By Smart Push Notification