West Kowloon Cultural District
FREESPACE HAPPENING EVENT APP
Freespace Festival is a series of free outdoor events that will take place at West Kowloon on the second Sunday of each month. In fact, in between 2015 and 2016, it has attracted over 50,000 visitor to the site. It is well known for featuring music, market stalls, street performance and a selection of creative workshop.
Project
Freespace Happening
Client
The West Kowloon Cultural District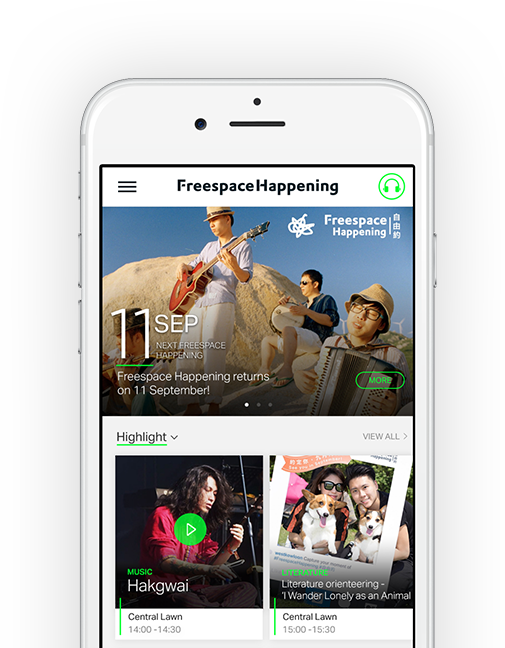 Event calendar which shows all the upcoming event for visitor to plan their visit.
Music player for performers to upload their music
Push notification to ensure all user receive important updates at the event.