BMW in recent years has been endeavoring in pushing sustainable development forward, shifting its focus from fuel to electric vehicles and introducing the brand new BMW i Series, expanding a deeper electrifying strategy.
In June 2022, BMW i opened the first flagship store in Asia located in Hopewell Center, Hong Kong, with the theme of electric vehicles and promotes "zero emission" pure electric technology and a new environmentally friendly retail experience to the public.
Project
Membership e-Card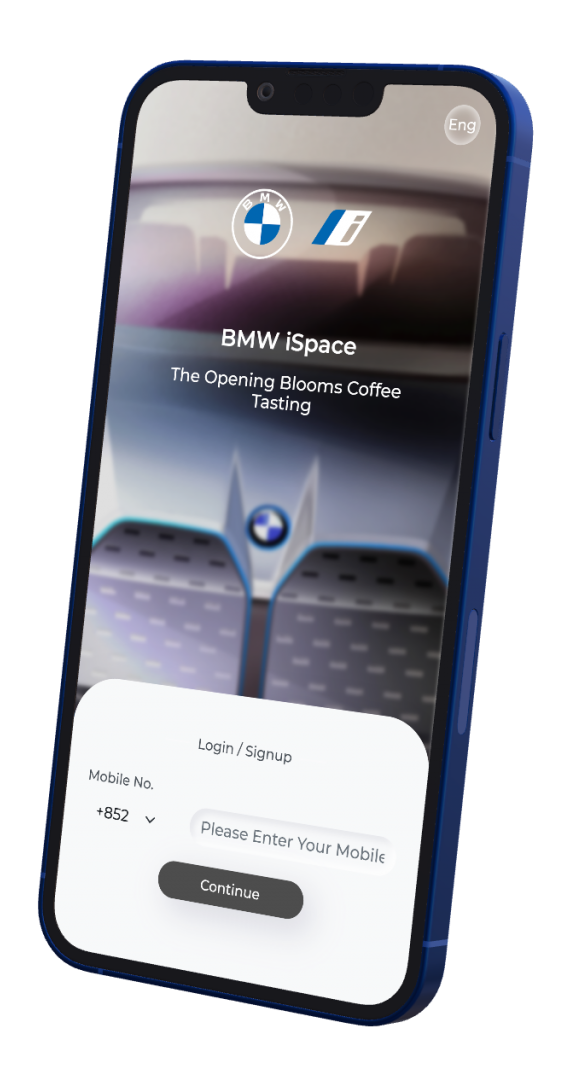 Membership Engagement Programme
Instant Gift Redemption By QR Code
Everyone is down for freebies. Collect points to get them on the house.
Present Latest Promotion & Offer By Smart Push Notification