Xiqu Centre Ticketing Kiosk
The West Kowloon Cultural District Authority provides a vibrant cultural quarter for Hong Kong, a platform for artists to interact and collaborate. Comprising 40 hectares, the district will include 17 core arts and cultural venues as well as space for arts education, which is the largest arts and cultural project in Hong Kong to date.
Our role & responsibility:
Digital strategy, Project management, UI&UX design, Infrastructure design, Software development, Admin panel, QA & UAT
Project
Ticketing kiosk of Xiqu Centre
Client
West Kowloon Cultural District Authority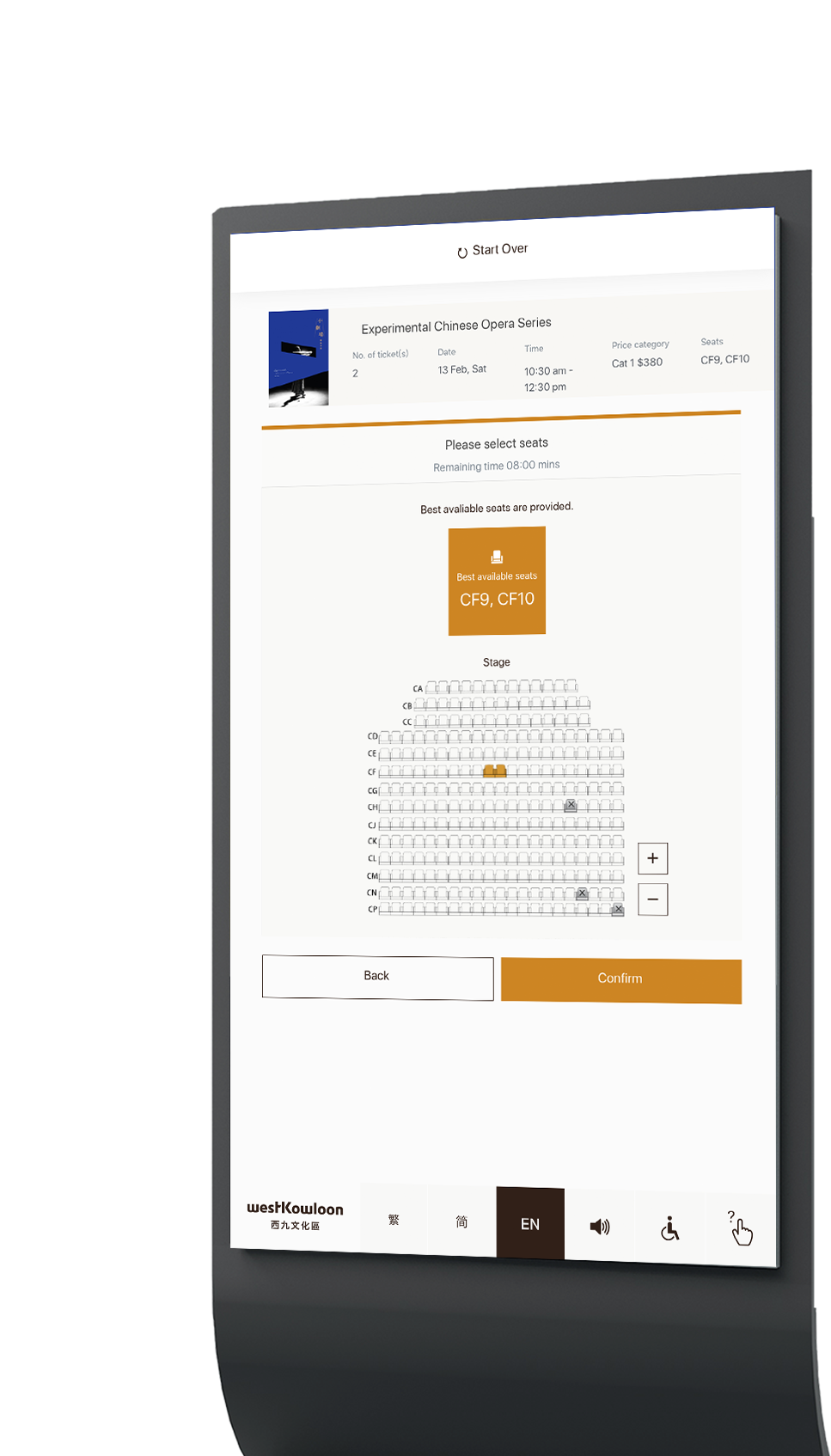 Different languages of the kiosk
Event calendar showing all upcoming event
Support the assisting audio guide
Support wheelchair mode for the disadvantaged
The ticketing kiosk show the upcoming event of the centre, supporting bilingual introduction and assisting audio guide for different communities and the wheel chair mode for the disadvantaged.
The kiosk will placed at the West Kowloon Cultural District for the ticketing selling purpose.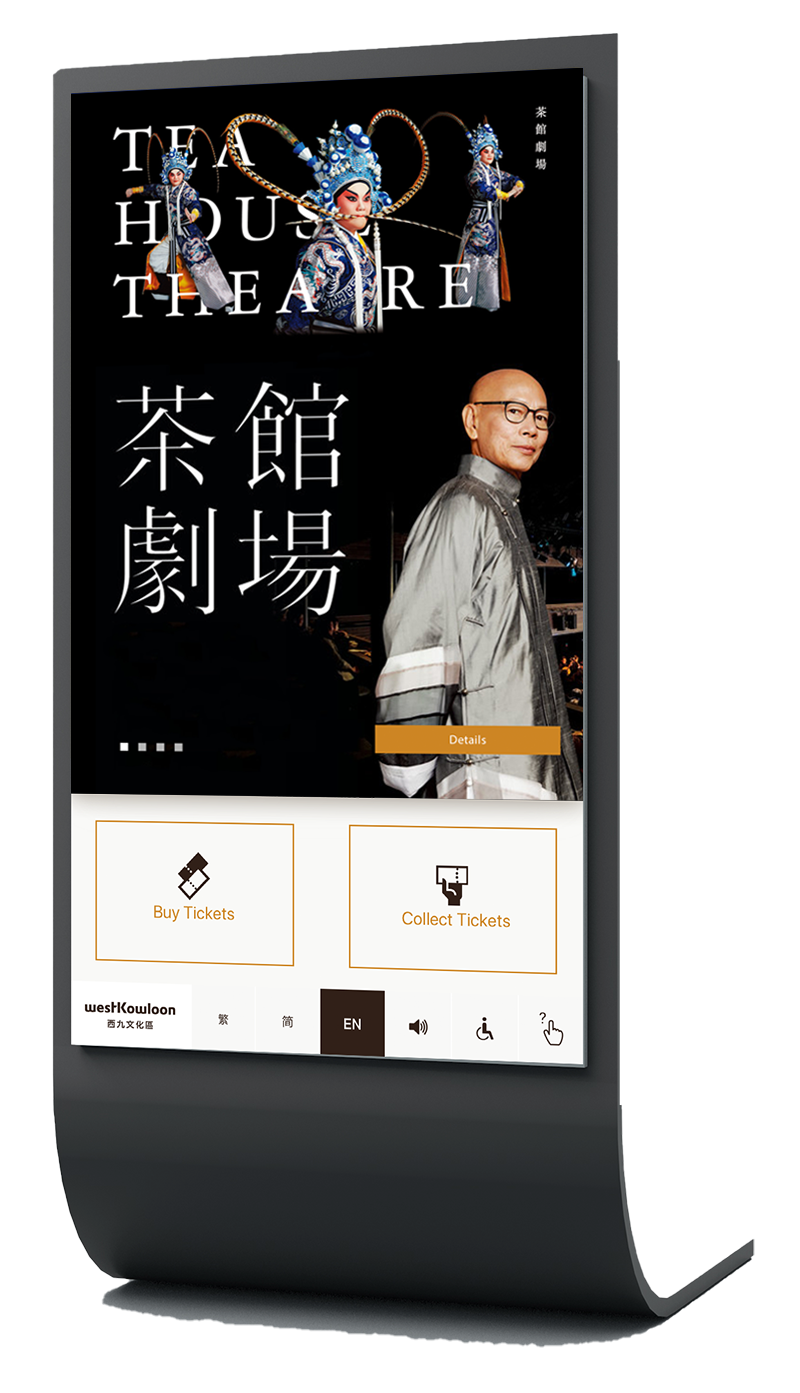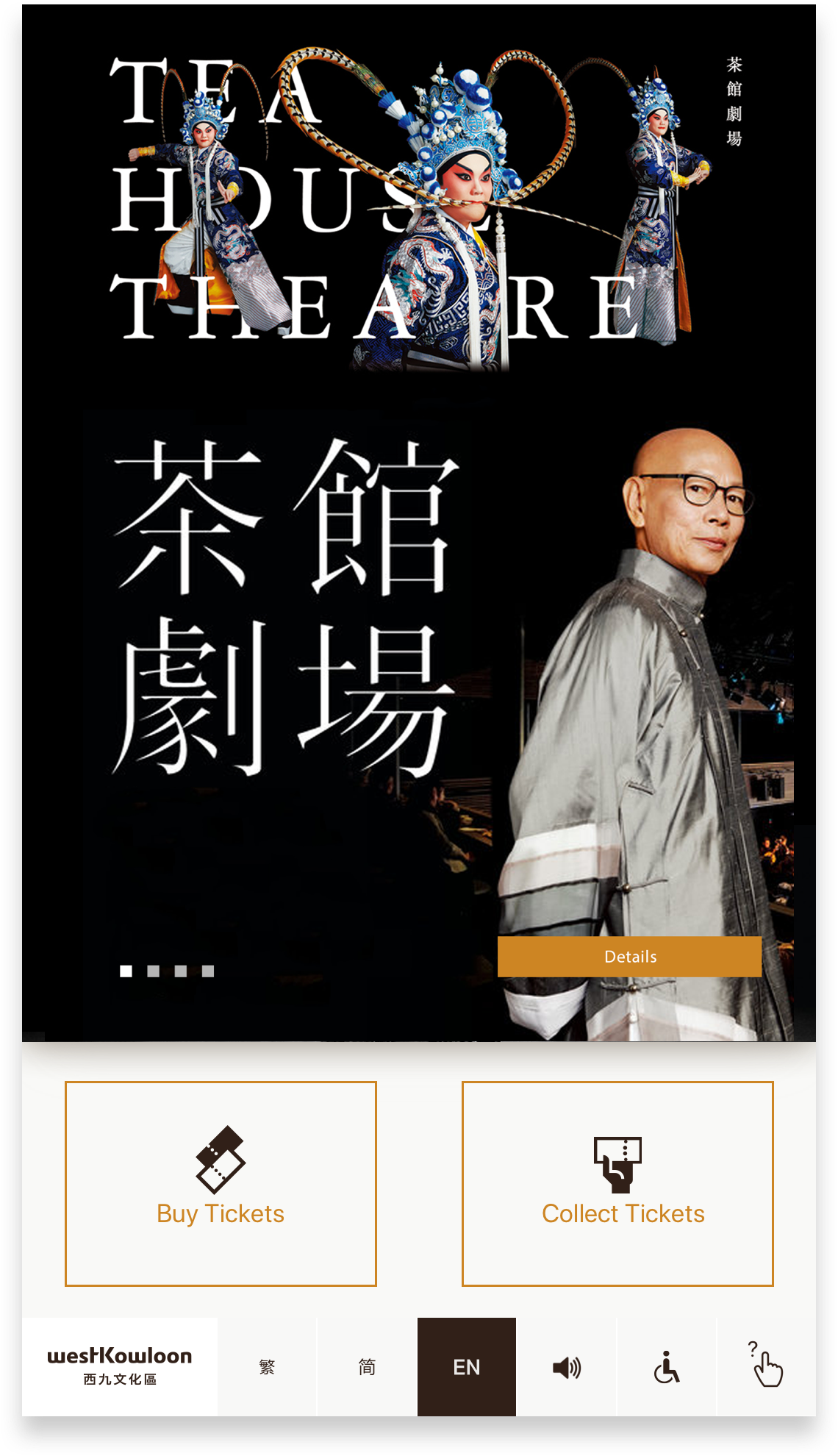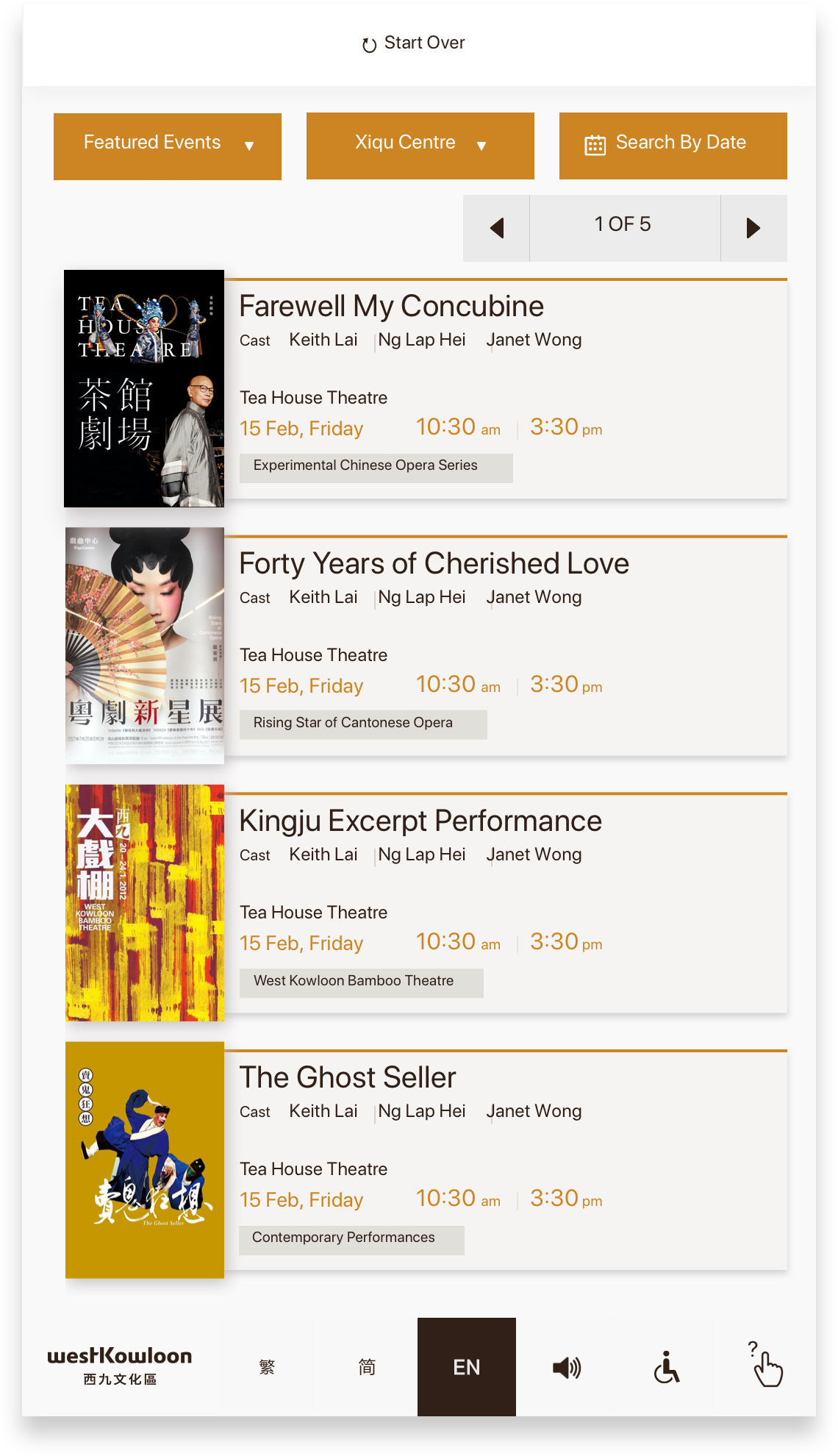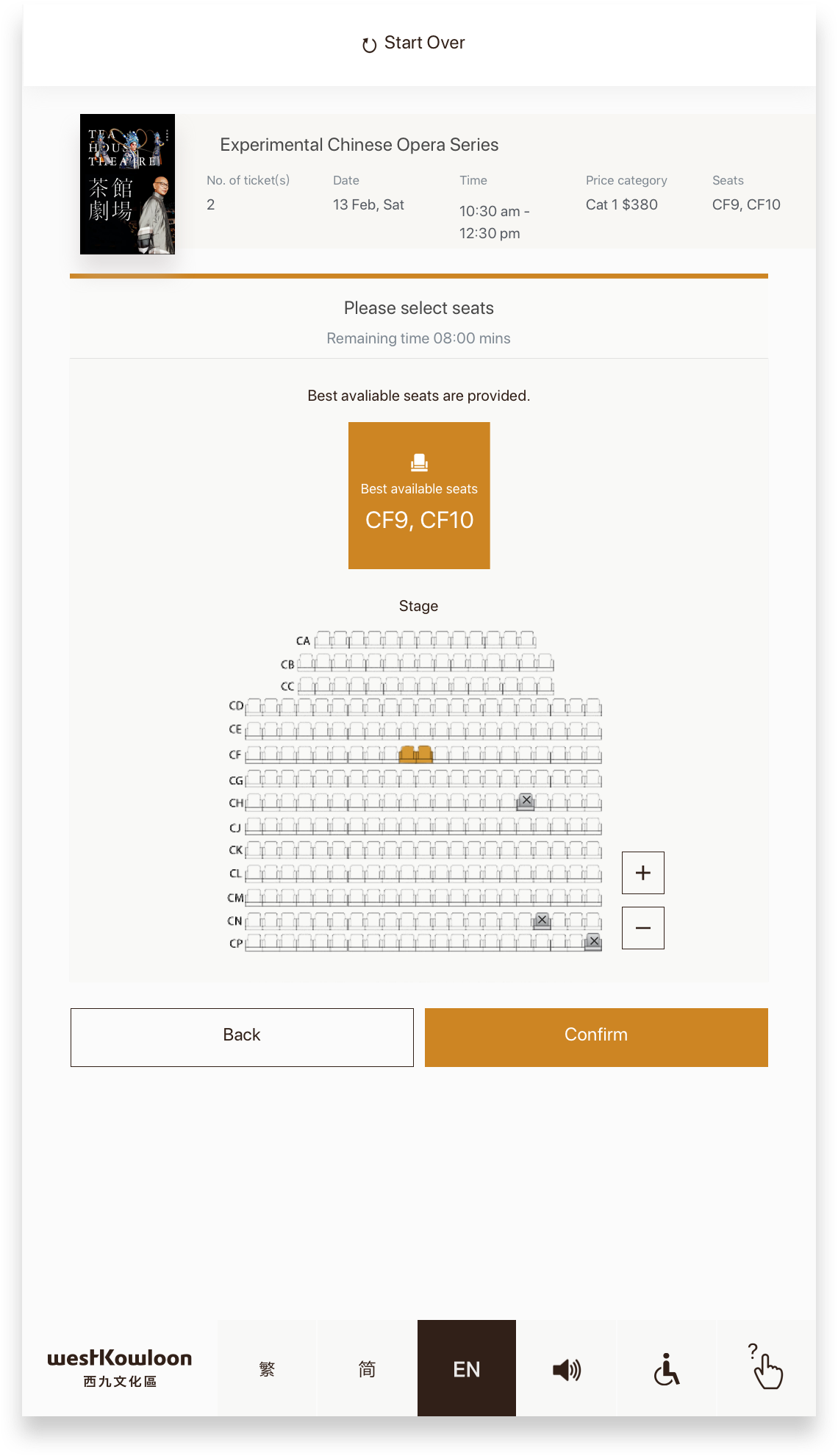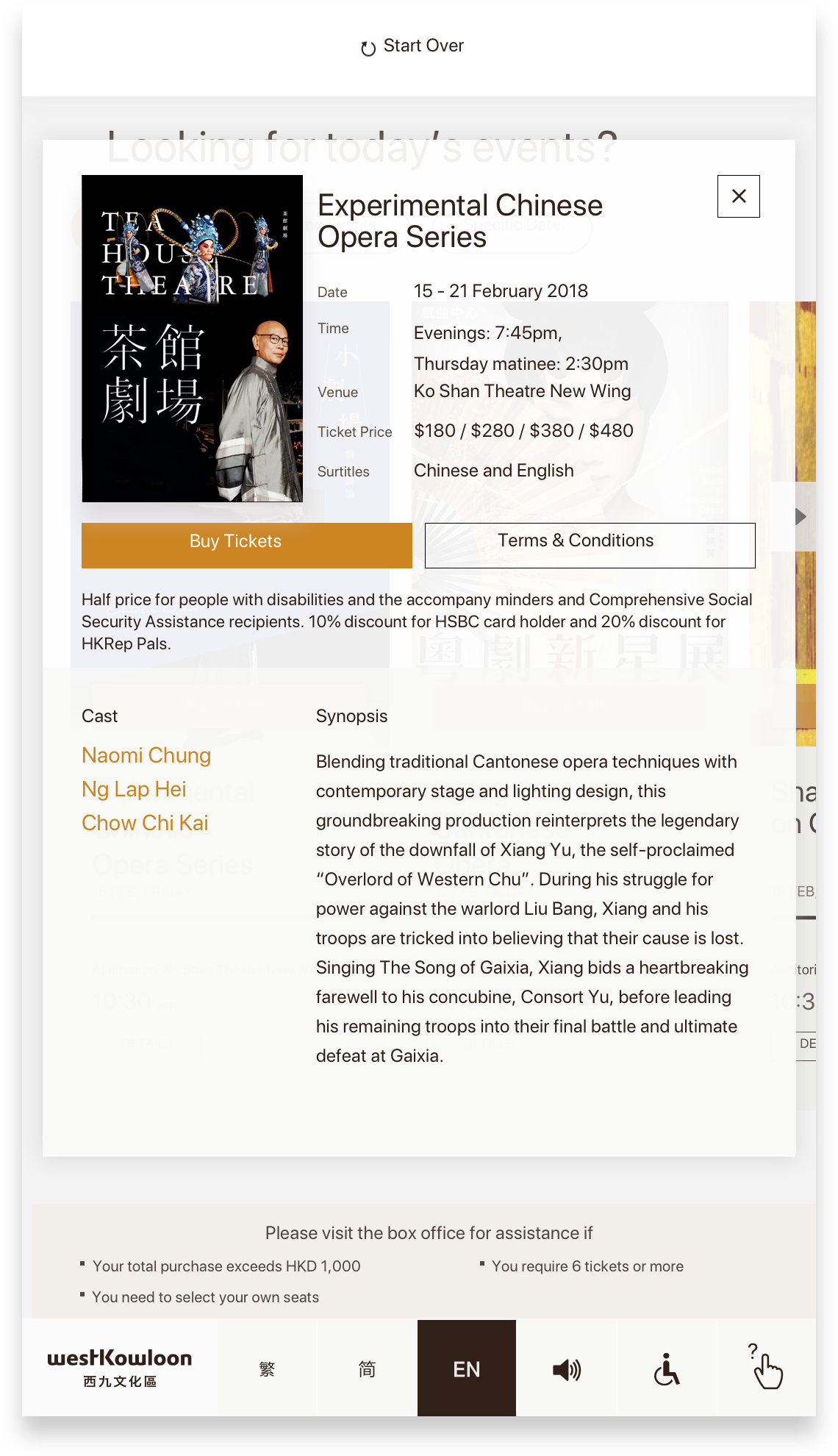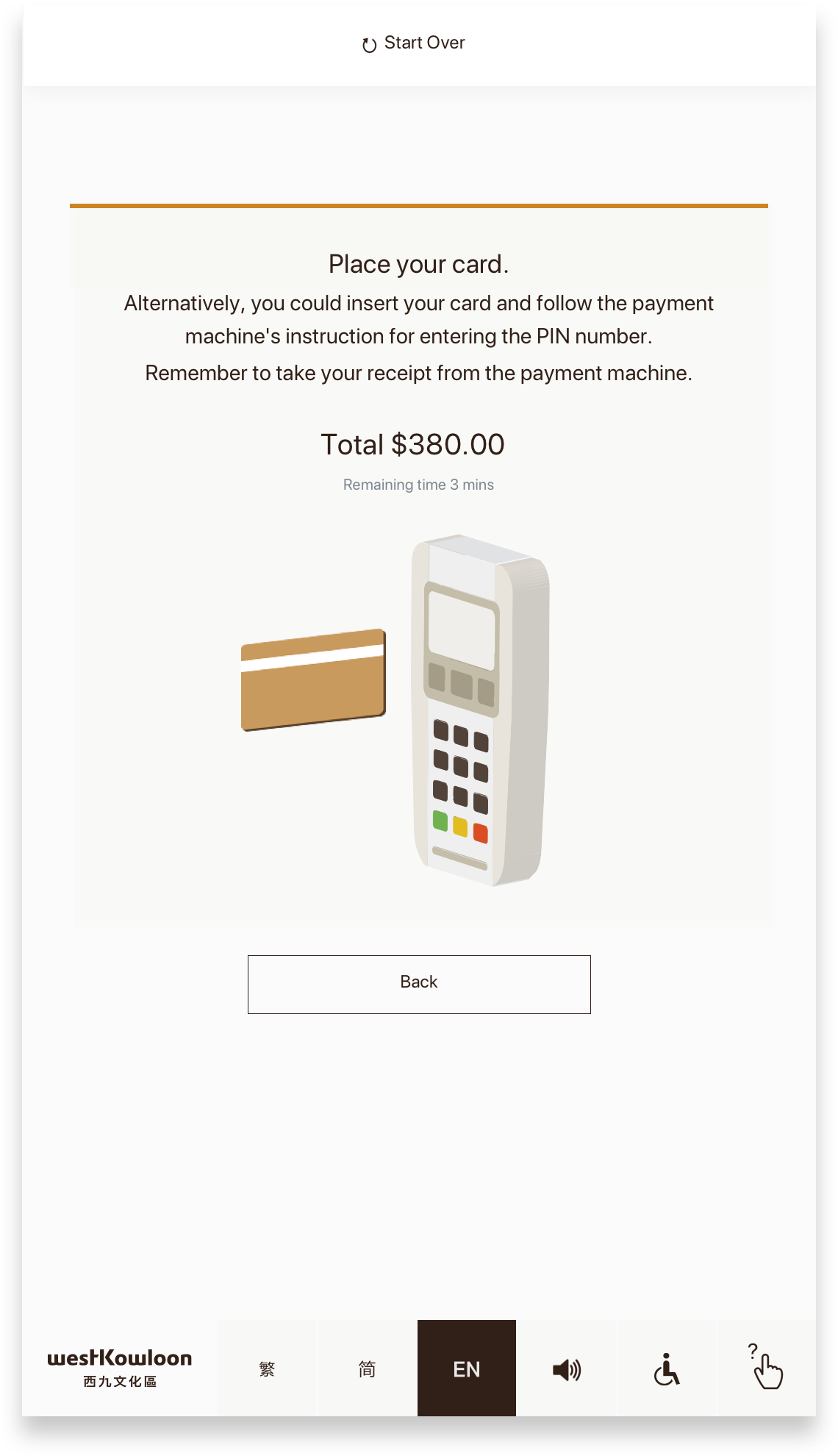 The selection box was designed as an expansion animation to allow audience checking all selected options within one page and allow them to make the immediate correction in a conventional way by skipping the unnecessary steps.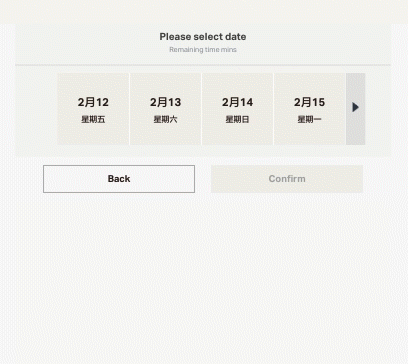 Specific animations were designed to enhance the visualisation of different payment methods such as octopus and pay wave function of credit cards, it gives the assistance to the audience to follow the instruction.